Stop by the Community Showcase Stage, located at the end of the midway on West Center St just in front of City Hall, to see local talent featured daily throughout the festival.
The 2022 Schedule is booked. For information on performing on the Community Showcase Stage in 2023, please contact Brandy Gatrell at bmgatrell@gmail.com.
Marion Popcorn Festival Community Showcase Stage Schedule
Schedule is subject to change.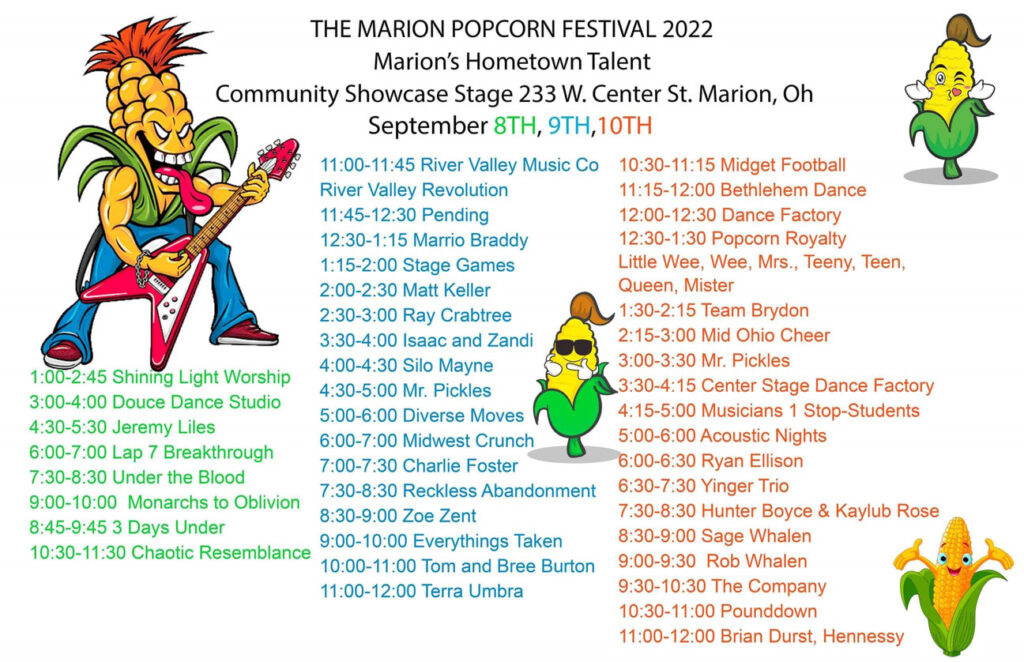 There are no upcoming events to display at this time.