The Main Stage of the 42nd Annual Marion Popcorn will again feature three nights of free live entertainment, including a high-energy Thursday Popcorn Block Party, a Country artist with 16 #1 hits on Friday, and closes out on Saturday with some Hard Southern Rockers from Kentucky visiting before their September LP release and European Tour, on September 7-8-9 in downtown Marion, Ohio.
Thursday evening's Popcorn Block Party features ALMOST CHILI PEPPERS, A TRIBUTE TO RED HOT CHILI PEPPERS, opening for OLD SKOOL, A CLEVELAND DANCE AND HIP HOP GROUP.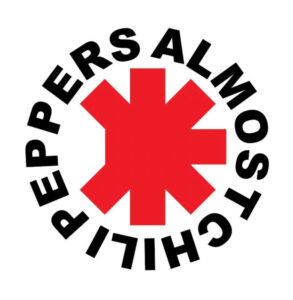 The Main Stage Block Party starts at 6:30 on Thursday when Route 30 Harley-Davidson presents Almost Chili Peppers, the Red Hot Chili Peppers concert experience. Their great musicianship and incredible stage energy will make you feel like you are at a RHCP concert from the MTV years. With a catalog of more #1 charted singles than any other band in modern rock history to choose from, Almost Chili Peppers performs all the hits and many of the deep cuts and newer releases that Chili Peppers fans know and love.
For more information on Almost Chili Peppers, visit: www.facebook.com/RHCPtrib.
Route 30 Harley-Davidson in Upper Sandusky offers new and preowned Harley-Davidson models, along with parts, clothing and an expert service department. For more information on Route 30 Harley-Davidson, visit: www.route30hd.com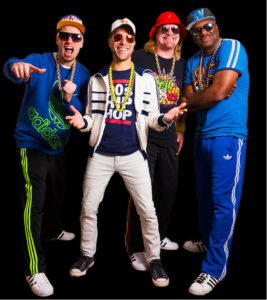 Next, at 8:30 PM following Opening Ceremonies, is the return of OLD SKOOL, brought to you by Buckeye Community School. Originating in Cleveland in 2013, OLD SKOOL has earned the reputation of being one of the tightest, most fun, high energy acts ever witnessed in the region. Included in Scene's "Best of Cleveland" (Best Cover Band) OLD SKOOL takes a fresh approach to the flow of the live show, often featuring hard hitting songblocks, mashups, and medleys that are usually only attempted by the best of DJs.
Combine this with choreographed stage moves, throwback style costuming, and top notch musicians playing the songs just like the record, and you'll see why OLD SKOOL is sure to please live music enthusiasts and dance crazed club goers alike. With an ever evolving song list, they'll rock anything with that "Old Skool" flava. Paying true to form tribute to the '80s & '90s Golden Age of Hip Hop, R&B, Dance, Pop, Rock, Funk, and even some classic Disco or Current Hits if the mood is right.
For more information on OLD SKOOL, visit: www.oldskoolcle.com.
Buckeye Community School has locations in Mansfield, London and now Marion, serving students ages 14-21 as an alternative to your traditional high school. For more information on Buckeye Community School, visit: www.buckeyecs.org.
COLLIN RAYE will be taking the mainstage Friday, September 8.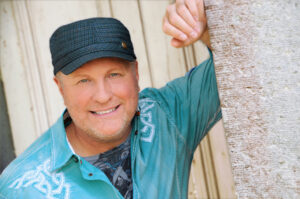 Born Floyd Elliot Wray on August 22, 1960 in De Queens, Arkansas, country artist Collin Raye was one of the true hit makers of the 1990's. Collin still continues to crank out soulful, heartfelt material with the honesty and richness that is signature to his vocals alone. With 25 top ten records, 16 #1 hits, and having been a 10 time male vocalist of the year nominee (5 CMA and 5 ACM), this truly electrifying performer of his era remains one of the great voices of our time.
Collin Raye is nothing if not passionate. His soulful delivery has set country standards in such searing ballads as "Love, Me," "In This Life," "Not That Different" and "If I were you". Always an energizing showman, he has also blazed through such vivid rockers as "My Kind of Girl," "That's My Story," "I Can Still Feel You" and "I Want You Bad." Collin shot to fame with "Love, Me" in 1991. Listeners were so moved by this golden and pure voice that this song set the cornerstone for a career built on meaningful and emotional songs that have often been used for weddings, anniversaries, memorial services and funerals. When "Little Rock", an anthem for those struggling with addition recovery, hit the chart in 1994, its video led to over 100,000 phone calls to Alcoholics Anonymous from folks seeking help in their addictions. "Not That Different" was a song that pleaded for tolerance. "In This Life" became a wedding favorite, and "I Think About You" won awards for its song and video which exposed the exploitation of women and children. His latest release "Scars" features the title song duet with Miranda Lambert, and additional tracks with Vince Gill and the Black Keys' Dan Auerbach.
Collin Raye has consistently used his stardom to advance social causes. Among the organizations he has supported are Boys Town, First Steps, Al-Anon, Special Olympics, Country Cares About AIDS, Catholic Relief Services, Parade of Pennies, Vanderbilt Children's Hospital, The Tennessee Task Force Against Domestic Violence, The Emily Harrison Foundation, Childhelp USA, Silent Witness National Initiative, Easter Seals, The Life and Hope Network, and Make a Difference Day. It came as no surprise when in 2001 at the Country Radio Seminar, Clint Black presented Collin Raye with the organization's Humanitarian of the Year award in recognition of Collin's issue-oriented music and his tireless charity work.
For more info on Collin Raye, visit: www.collinraye.com
BLACK STONE CHERRY will wrap-up the mainstage entertainment on Saturday, September 9.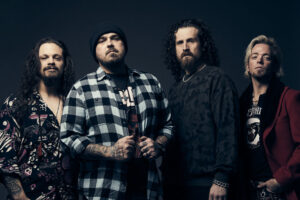 Black Stone Cherry was formed in 2001 in Edmonton, Kentucky. Having recorded seven studio albums as well as two EPs, their newest work 'Screamin' At The Sky' is scheduled to drop in September and is available now for pre-order. Their first releases from those sessions are trademark rockers, "Out Of Pocket" in January, and the current song "Nervous", joining BSC staples "White Trash Millionaire", "Blame It on the Boom Boom", "In My Blood", "Again", "Me and Mary Jane", "Cheaper To Drink Alone", "Blind Man" and "Ringin' In My Head". Lifelong friends Chris Robertson, vocals/guitar; Ben Wells, guitar/vocals; and John Fred Young, drums; welcome their new bass player Steve Jewell on his first studio recordings, having slayed the stages with them since 2021.
Over the years, Black Stone Cherry has both headlined and rocked 12,000-cap arena shows and shared the stage with a wide range of superstars, including Alter Bridge, Def Leppard, Gov't Mule, Nickelback, Lynyrd Skynyrd, The Darkness and ZZ Top. In 2018, BSC performed in front of 100,000 people at the Download Festival as main support to Guns N' Roses and in 2021, the band played the venerated Royal Albert Hall, immortalized on 2022's live DVD 'Live From The Royal Albert Hall…Y'All'.
Black Stone Cherry just completed a recent performance at the Sonic Temple Art and Music Festival in Columbus, and were originally scheduled to perform at the 2020 Marion Popcorn Festival which was ultimately cancelled due to the Covid-19 epidemic.
For more info on Black Stone Cherry, visit www.blackstonecherry.com.
Thursday's Popcorn Block Party entertainment will start at 6:30 PM, with the Friday and Saturday headliners performing at 8:30 PM, following a 6:00 PM opening band (to be announced later) and the recognition of sponsors during the festival's Opening Ceremonies.
The 2023 dates of the Marion Popcorn Festival are September 7, 8 and 9. All performances on the Festival's main stage are free of charge. A limited number of Kernel sponsorship seats are available for any of the Main Stage performances by calling 740-387-FEST.
Other festival events and activities include the Popcorn Parade on Thursday with over 300 units, a 5K Run, the return of a Popcorn Golf Outing, a Fine Arts show, crafts and vendors, a corn hole tournament, the Community Showcase Stage, a new Christian Stage, a Poppin' Party stage beer garden, a Popcorn Matinee musical performance at the historic Marion Palace Theatre, and much more.