The Main Stage of the 41st Annual Marion Popcorn will feature three nights of free live entertainment, including a group with the currently #1 ranked Country Airplay single, a female rock pioneer/guitar icon, and a tribute to one of Detroit's most beloved performers on September 8-10, 2022 in downtown Marion, Ohio.
KatMandu opens the main stage entertainment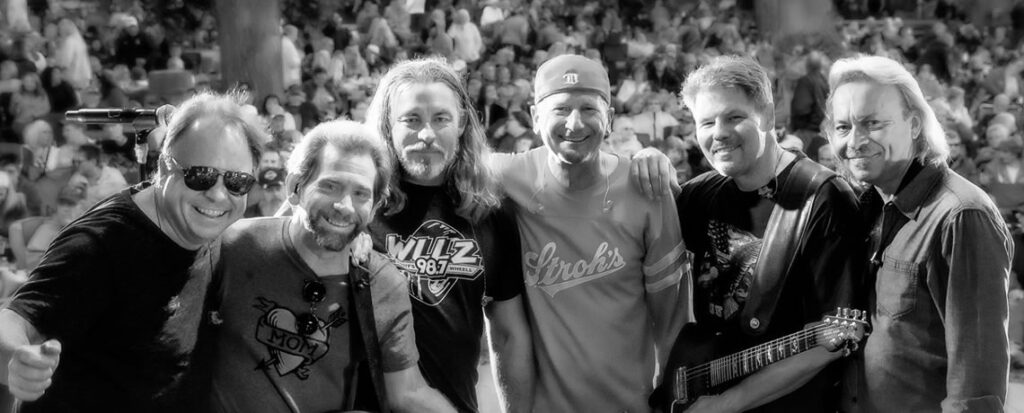 The members of KatMandu, a Bob Seger Tribute Band, have been singing, performing, and playing in sync as if they'd been together their entire musical careers. Throughout the course of the band's union, they have won over the hearts of music lovers from all walks of life, performing at a variety of venues, and making loads of public appearances. Band members include Lonnie Fletcher – Lead Vocals, Eric Kot – Sax, Kirk Nelson – lead guitar, Greg Simmerlein – bass, Tom Mulawka – drums, and Dan McCarthy – piano and keyboards.
For more info on KatMandu visit www.bobsegertribute.com.
Parmalee on the mainstage Friday, September 9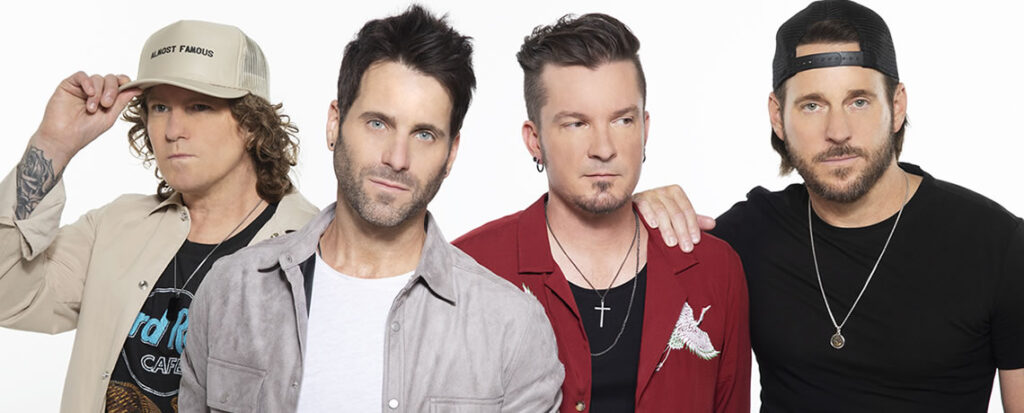 2016 ACM "New Vocal Duo/Group of the Year" nominee Parmalee is one of Country music's most successful acts: the Platinum-selling band of brothers is one of only four groups since 2001 to earn three consecutive Top 10 singles from a debut Country album. Since their debut on Country radio, Parmalee has earned nearly 500 million on-demand streams. Heralded as "Country music's most solid hitmakers" by People, Parmalee has supported Brad Paisley and Jake Owen on national tours while finding time to perform on NBC's TODAY show, The Late Late Show, FOX & Friends All American Summer Concert Series, MLB Central's Studio 21, The Queen Latifah Show, The Kelly Clarkson Show and more.
Comprised of brothers Matt and Scott Thomas (lead vocals/guitar and drums, respectively), cousin Barry Knox (bass), and life-long friend Josh McSwain, the North Carolina natives recently returned to the top of the charts with their PLATINUM-certified international No. 1 single with Blanco Brown, "Just the Way."
Their romantic new single that "will undoubtedly make the list for wedding songs this year," (Sounds Like Nashville) "Take My Name," from their new album, For You is on Country radio now, and is ranked #1 by Billboard in Country Airplay for the week ending 6/18/22, and was also ranked as the 13th most radio played song across all iHeart Media formats & genres, digital & terrestrial.
For more info on Parmalee, visit www.parmalee.com.
Lita Ford, closes the mainstage Saturday, September 10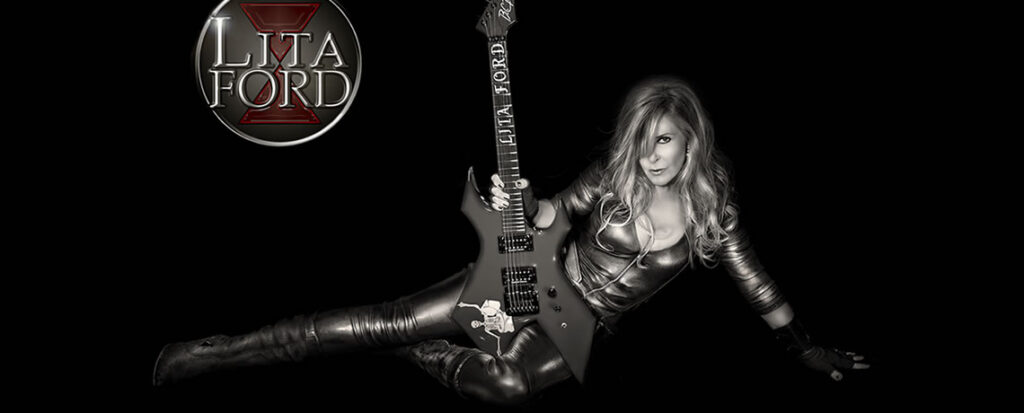 Lita Ford's career began in 1975 as a founding member and guitarist of the groundbreaking all female group the Runaways. The groups hard rock / punk edge spawned hits like "Cherry Bomb" and "Queens of Noise". Lita and the Runaways proved their timelessness in 2014 when "Cherry Bomb" was featured in the critically acclaimed Marvel / Disney Studios hit movie "Guardians Of The Galaxy" and was nominated for a Grammy Award.
In 1983 Lita launched her carrier as a solo artist with her début album "Out For Blood" establishing her as the premier female performer in rock and Heavy Metal. 2018 celebrated the 30th anniversary of the self-titled multi platinum "Lita" album. Released on February 2nd 1988 the "Lita" album boasted four charting hit singles. "Back to the Cave", "Falling In and Out of Love" (co written with Motley Crue's Nikki Sixx) along with the world wide mega hits "Kiss me Deadly", nominated for the MTV Video Music Awards Best Female Video of the year and the certified gold ballad single "Close my Eyes Forever" featuring Ozzy Osbourne, which remained in the Billboard top 10 for 25 weeks.
Ford was presented with the Guitar Player Lifetime Achievement Award, the Guitar Player Certified Legend Award and induction into the Guitar Player Hall of Fame. She was chosen as the recipient of the coveted Icon Award and was also bestowed the title of The First Lady of Rock Guitar by Marshall Amplification and Guitar Player Magazine.
Lita and her long-time band mates Patrick Kennison (Guitar), and Bobby Rock (Drums) and Marten Andersson (Bass) continue to tour at her normal feverish pace. Ford continues to encourage and inspire aspiring musicians by teaching and mentoring through here work with Rock and Roll Fantasy Camps.
For more info on Lita Ford visit www.litafordonline.com.
Each nightly headliner will perform at 8:30 PM, following a 6:00 PM opening band (to be announced later) and the recognition of sponsors during the festival's Opening Ceremonies.
The 2022 dates of the Marion Popcorn Festival are September 8, 9 and 10. All performances on the Festival's main stage begin at 8:30 p.m. and are free of charge. A limited number of Kernel sponsorship seats are available for any of the Main Stage performances by calling 740-387-FEST. Other events and activities include the Popcorn Parade with over 300 units, the return of the festival's 5K Run and Golf Outings, an enhanced Fine Arts show event, crafts and vendors, a corn hole tournament, the Community Showcase Stage, a Poppin' Party stage beer garden, the new Popcorn Matinee musical performance at the historic Marion Palace Theatre, and much more.
For more information, browse our web site or call 740-387-FEST. The Marion Popcorn Festival is sponsored in part by the City of Marion.