Alternative pop/rock band Gin Blossoms and southern rockers the Georgia Satellites have been named as the headliners for the 37th Marion Popcorn Festival.  Gin Blossoms will take the main stage on Friday, September 8, and Georgia Satellites are set for Saturday, September 9.  Both performances begin at 8:30 p.m. and are free to Festival attendees.
The main stage lineup for Thursday, September 7's Bike Nite will feature The Prince Experience, a Prince Tribute Band, at 8:30 p.m., with classic rock/blues band Reckless Abandonment opening at 6:00.  Thursday night's main stage is sponsored by Mennel Popcorn and, again, these shows are free of charge.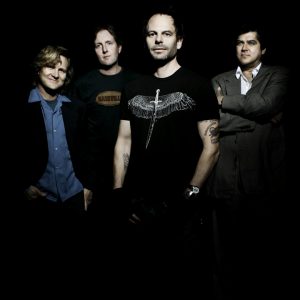 Gin Blossoms
Originally scheduled for 2007, Gin Blossoms was the only act in the 37-year history of the Marion Popcorn Festival to get rained out.  They will now also be known as the only band to get a repeat invitation for the main stage of the Marion Popcorn Festival.
Formed in Tempe, Arizona in the late 1980's, Gin Blossom's qualified to perform at the South By Southwest Music Festival in Austin Texas in 1989.  That same year college music journal dubbed them "The best Unsigned Band In America" and added an invitation to perform on MTV's New Music Awards in New York City.  Their Breakout record New Miserable Experience was where their rise to fame began.  This album kept the band on the chart for almost three years with singles "Hey Jealousy," "Allison Road," "Until I Fall Away," "Mrs. Rita," and "Found Out About You."  The crossover hits on New Miserable Experience played on four radio formats and to date has sold over five million records.
Those hits were followed up by "Til I Hear It From You" which rocketed to #1 and moved the Empire Records smash soundtrack to platinum status.  Their next release "Follow You Down" spent 10 weeks in the top 10, and "As Long As It Matters" earned the band a Grammy nomination for "Best Performance by a Duo or Group".
Gin Blossoms disbanded in 1997, but came together for a New Year's Eve 2001 performance in their hometown of Tempe.  The band reconvened and has been touring ever since, playing close to 150 shows a year.
Gin Blossoms' long awaited fourth album, Major Lodge Victory, was released in 2006 and was their first new recording in almost a decade.  It received rave reviews and landed on Billboard's top 10 independent albums due to the success of the lead single, "Learning The Hard Way," and the album's second single, "Long Time Gone."
No Chocolate Cake was the Gin Blossoms 2010 release – which reached number one on Amazon's sales chart – and its featured single "Miss Disarray" is now one of the most requested songs in the bands live set.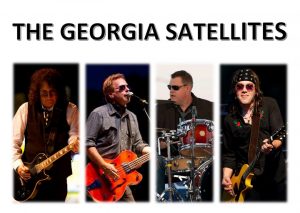 Georgia Satellites
Hailing from Atlanta, Georgia, The Georgia Satellites are best known for their 1986 debut hit, "Keep Your Hands to Yourself."   The song reached number two on the Billboard Hot 100 that year, topped only by Bon Jovi's "Living' on a Prayer".  MTV ran the video in heavy rotation and the music video earned a Best Art Director award at the MTV Video Music Awards.
Other hit songs included "Battleship Chains, "Can't Stand the Pain," "Railroad Steel," "Open All Night," and "Hippy Hippy Shake" which was recorded for the movie Cocktail.
This band, too, took a sabbatical in the early '90s, but came together back together to continue touring.  Having drawn inspiration from Elvis, AC/DC, and The Rolling Stones, the Georgia Satellites bill their shows as "sweet, gritty, three-chord rock 'n roll."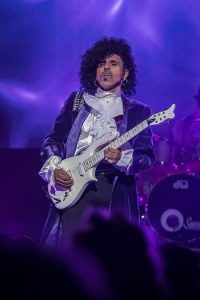 The Prince Experience – Prince Tribute Band
Gabriel Sanchez has been portraying Prince since 2002.  He began in a small, local theatre production of Purple Rain and, following the success of that effort, expanded the performance into a full-fledged tribute to Prince.  Sanchez and his band perform all of Prince's hits, with songs like "Little Red Corvette," "1999," "Raspberry Beret," "Let's Go Crazy," "When Doves Cry," and, of course, the iconic song from which this tribute band took their name, "Purple Rain".
The 2017 dates of the Marion Popcorn Festival are September 7, 8 and 9.  All performances on the Festival's main stage begin at 8:30 p.m. and are free of charge.  A limited number of Kernel sponsorship seats are available for any of the main stage performances by calling 740-387-FEST.  Other events include the Popcorn Parade with over 300 units, a popcorn cooking contest, a fine art show, crafts, Popcorn 5000 5K run/walk, Popcorn 100 bike tour, a Community Showcase stage, Marion's Hometown Talent stage, Poppin' Party stage, and much more.
For more information, browse our web site or call 740-387-FEST.   The Marion Popcorn Festival is sponsored in part by the City of Marion.